Mahatma Jyotiba Fule Ayurveda Mahavidyalaya provides magnificent and comprehensive range of an effective & efficient academic blocks for running BAMS Course with 100 sat intake capacity. MJFACH having academic facilities within the colleges campus for its students. A striking feature of MJFACH is the well-planned and comprehensive academic premises provided for both students and faculty. The layout has been excellently planned to make the maximum utilization of the facilities. The idea behind these blocks is to make every block equipped with the necessary amenities whilst providing the perfect atmosphere for both studies and training. The academic blocks of the colleges is a well-planned and spacious building that consists of a vast 05 Lecture Halls contemporary, equipped with ceiling mounted LCD projectors and computers. The auditoriums/ Multipurpose Halls are up to date with state-of-the-art multimedia systems which can be used for presentations, seminars, fests and other academic events. The Central library & Department Library are well equipped with a vast number of books, journals, magazines, Digital Library and newspapers for students. The development of state-of-the-art infrastructure and technical facilities has been a continuous process at MJFACH. Apart from these, it consists of well-designed departments, laboratories providing the best facilities to students & provide practical exposure to various subjects and give an opportunity to the students to experiment with what they have learnt in classrooms.
Academic blocks contains following facilities :-

---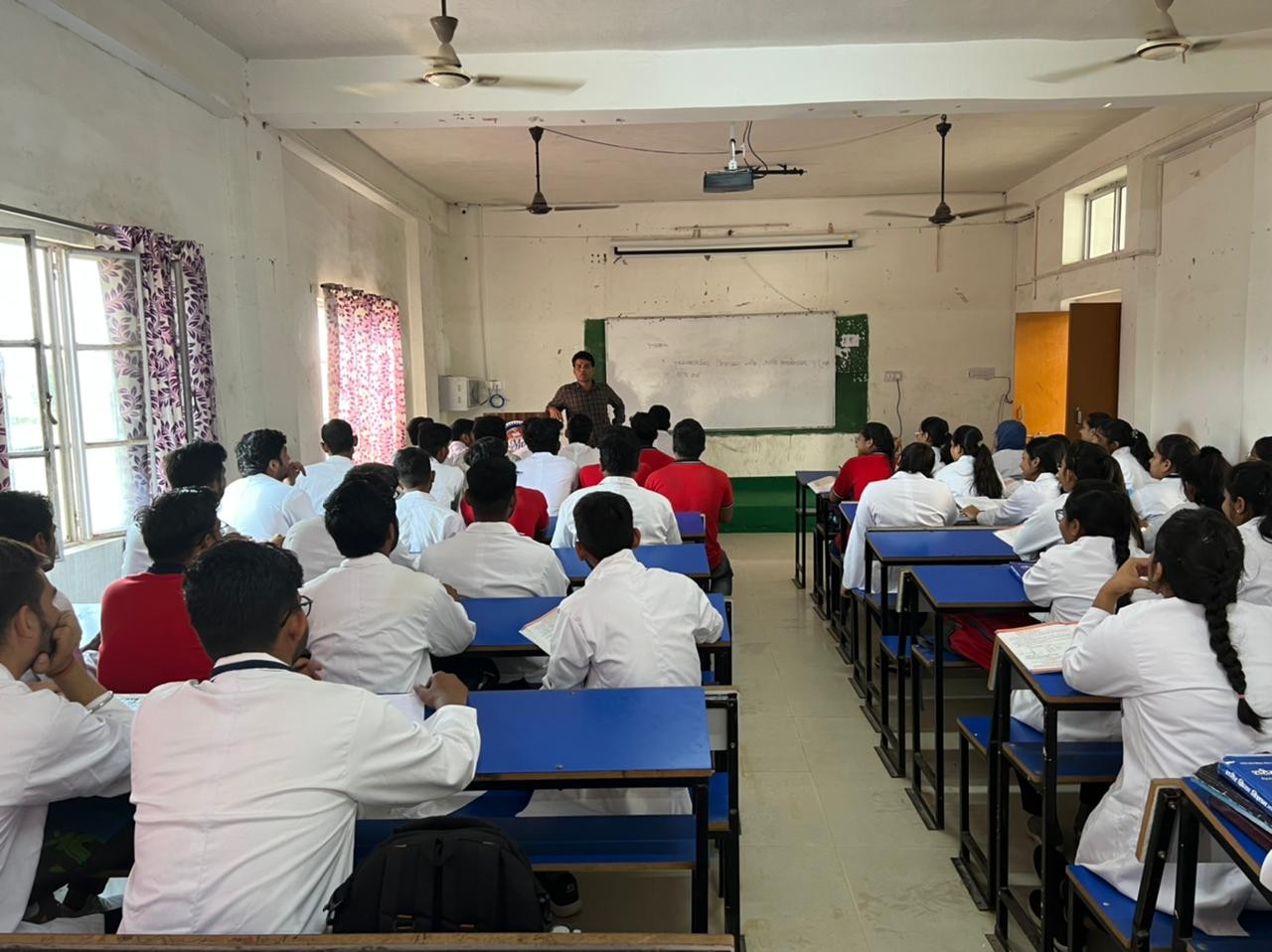 Lecturer Hall
Mahatma Jyotiba Fule Ayurveda Mahavidyalaya has spacious well furnished and ventilated 05 lecture halls of total area 855 sqm. equipped with modern latest learning aids, LCD projectors, smart boards OHP. The sitting capacity of each lecture halls is 100 students accommodate at a time & They provide the most conducive environment for dynamic and focused discussions. These rooms have been developed keeping in mind sound acoustic principles to ensure every student is able to participate in the knowledge process.
The Lecture Halls contain comfortable benches arranged in semi-circular or straight line with back benches raised on gradual steps to maintain board visibility till end. They provide the facility to students to seated comfortably, and take notes easily.
ecture halls at MJFACH are offer a better acoustic experience equipped with latest technology audio-visual teaching aids for lectures, presentations etc. which helps students and teacher to bring together analysis with action.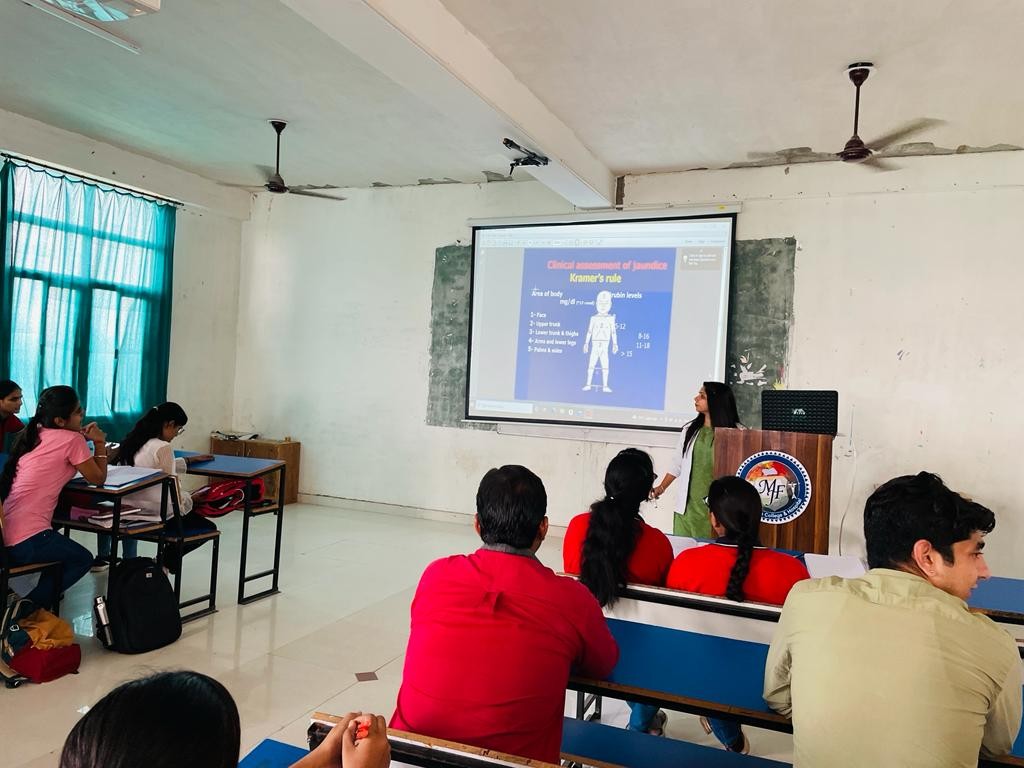 Smart Class Room
Smart classrooms available at MJF to  provide the necessary digital interface to traditional education. The Smart classrooms enable students to view and engage with the theory and interact with the subject in a variety of manners to grasp the concepts better.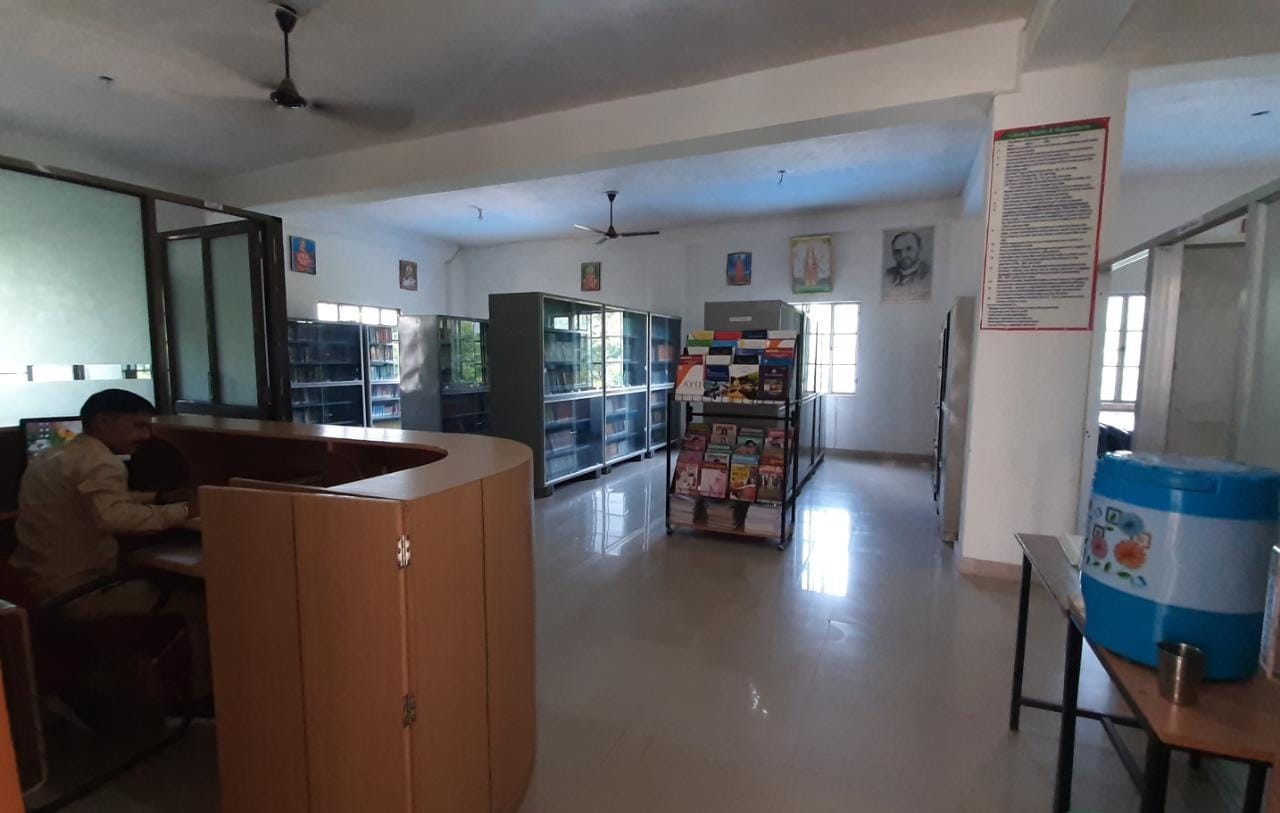 Library                                 
Mahatma Jyotiba Fule Ayurveda Mahavidyalaya has a huge sized Central library hall having area around 2100 Sqm. accommodating separate reading facility to faculty, staff & students with comfortable sitting arrangements.
 Library are always the central point of all studies & research work to access information is a vital key in developing the individual's potentiality. Our Library well catalogued and equipped with latest IT systems to enable easy classification, placement and retrieval.
The interventions of Information Technology has provided a great gap in the case of Library automation services. The Library is computerized with all the features of library management system. The library also maintains e-books for students and it has the digital library facility for all the students with the internet connections.
Every year, new books are purchased after getting recommendations of the concerned teachers. There is a separate Library Committee which after assessing the need of books and other ICT tools in the library arranges for their purchase and ensures their regular maintenance with the consultation of the Principal. It also ensures healthy and hygienic study environment in the library.
There is optimum utilization of library facility in the college and the library reading lounge is almost full round the day.  Every student is provided sufficient books according to his/her needs. At a time two books are issued for 15 days to the students and later on get them reissued or exchanged them with new books. The  charge of Rs. 10/delayed day is imposed to the students if not deposited in 15 days from issue. In the regular classes and in mentor group meetings, students are motivated to make use of library facility for their intellectual growth.
Students have access to the finest collection of contemporary books and journals which supplement the prescribed reference books and text books, providing students an opportunity to gain significant appreciation Ayurveda subjects, going well beyond the classroom- based programs.
The facilities of Book Bank, Inter Library Loan, Lamination, Photocopy Computerized Information Services, reprographics, drinking water etc. are available for readers. The library has a collection of thousands documents, notes . The working hours of the library are 9.00 a.m. to 5.00 p.m.
In the Library, Wi-Fi Internet access is provided so that students may access resource materials, e-learning video and other educational aids instantly in real time while the lecture is in progress.
We has maintain well stocked of 10890 books on varied subjects with latest editions of books both for reference and text and have subscription to 30  print/ online version of national and international journals besides access to a host of   e-journals. It also subscribes to various newspaper and periodicals, magazines  for the information and update of their knowledge. Fully automated and all the in-house operations performed by the library management software in all the associated libraries which  improve the users' services & have a digital catalogue for quick search of books. Large reading room with comfortable environment will be provided for students & staff separately .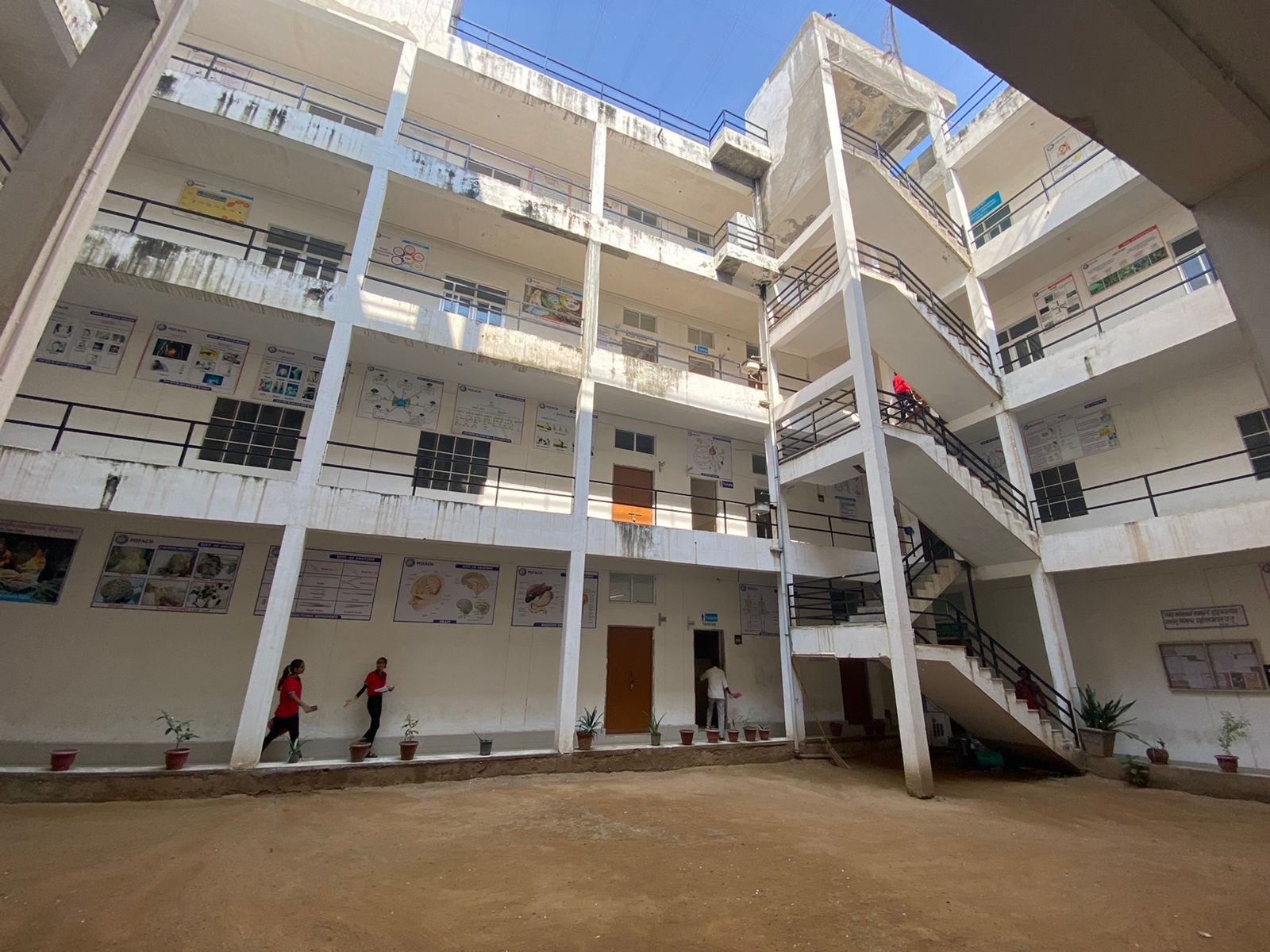 Departments, Laboratories

 
College have welll depveloped, Furnished & Equipped all departments, Laboratories, Museum, Pharmacy , Cadaver Room, Embalming Room, etc.  All departments  fully equipped & functioning with all essesential  equipments, intruments, articles, testing chemicals, charts, Models, specimans, microscopies & All the reagents, chemicals, apparatus are also available in the departments. All the  departments developed with computer , Printer and internet facility along with  departmental library with sufficent books, HOD Room, Faculty Rooms, Office, Department Store , Tutorilas room &  as per CCIM norms.
There is a good infrastructure of  departments , laboratories in the college and there are separate labs in each department where practical is the part of the prescribed syllabus. The college has well equipped and developed Laboratory of Kriya Shareer (Physiology) and Rachana Shareer (Anatomy), Roga & Vikriti Vigyan (Pathology), Quality Testing Laboratory & departments of up to final Year professional etc. All Departments are rich in Museum, Specimens, Equipment, Machinery, Testing Chemicals and Model Charts etc.
 These labs are well equipped with necessary experimental facilities and are upgraded annually with the addition of equipments and other practical related materials. Students work with state-of-the-art machines under expert guidance from an experienced and trained Faculty.  Laboratories are equipped with latest equipment to conduct experiments as mandated by statutory norms and more. The Laboratories have stocked to ensure that all students are accommodated comfortably. The equipment will be updated and consumable will be replenished timely to ensure smooth learning of students. These are well equipped and well designed with updated technology for concerned board/ University  syllabus.
The laboratories are used by all the practical subject students in the groups of 20-50 under the expert supervision of experienced teachers and with the logistic support of other lab staff. The students are given optimum exposure of experimental learning and it is ensured that each student must know about the procedure and method to conduct the experiments.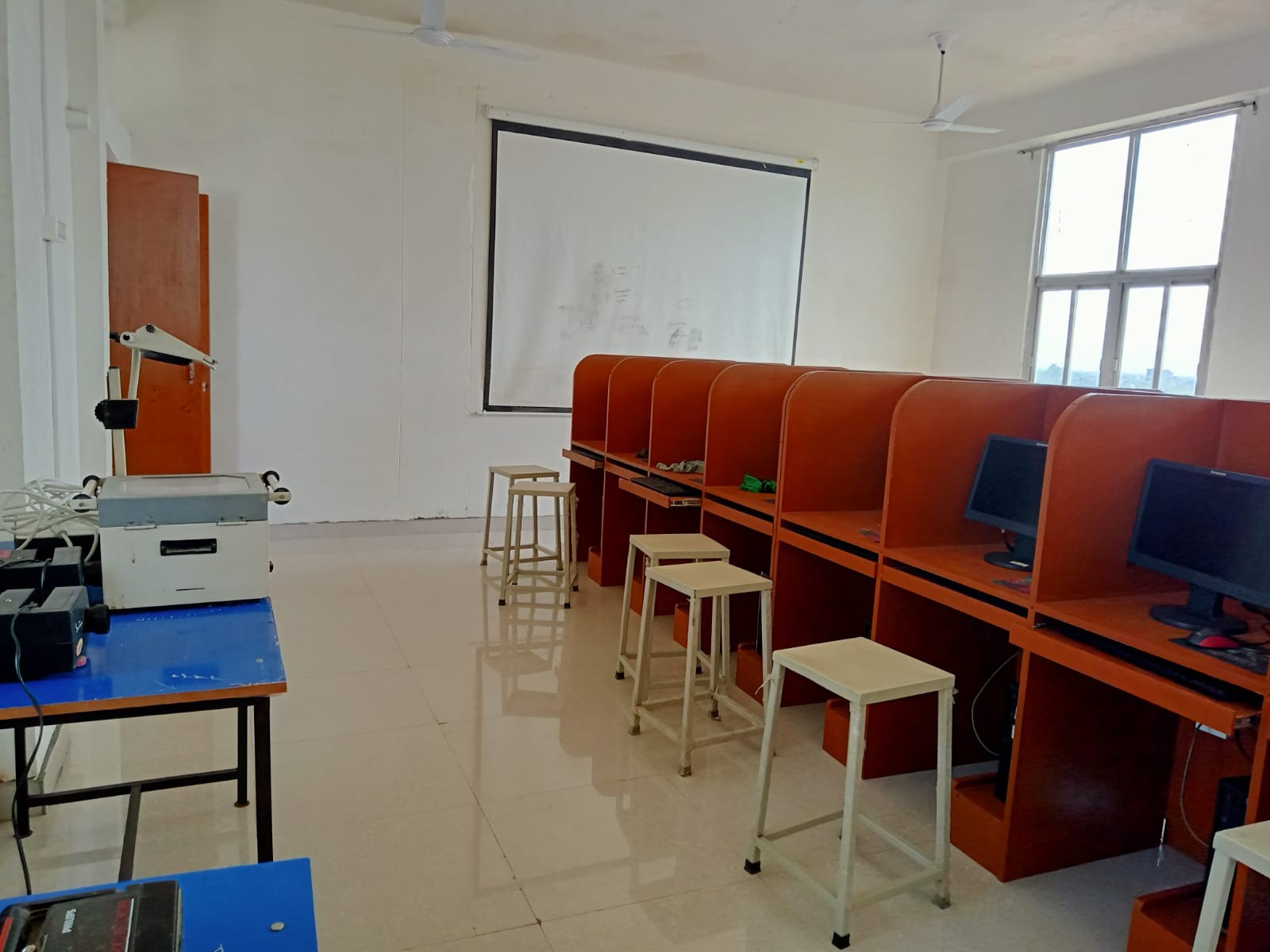 Computer/ ICT Facilities 
There is a well developed infrastructure of computer and other ICT facilities in the college for providing their optimum exposure to students as it is the need of the hour. The Computer facilities with software's, E-Resource Centre in the Library and computer facilities in different teaching departments provide a rich availability of ICT facilities to students and staff. These are supported by fibar broadband connections and Wi-Fi facility. There are some key empowered committees to assess, maintain, upgrade and modify computers and IT infrastructure of the college. These facilities are used optimally by the teachers, students and other staff for studies, co-curricular/extra-curricular activities, administrative and official works and research purposes. Availability of computers at all major points will ensure all time connectivity. The entire campus is Wi-Fi enabled.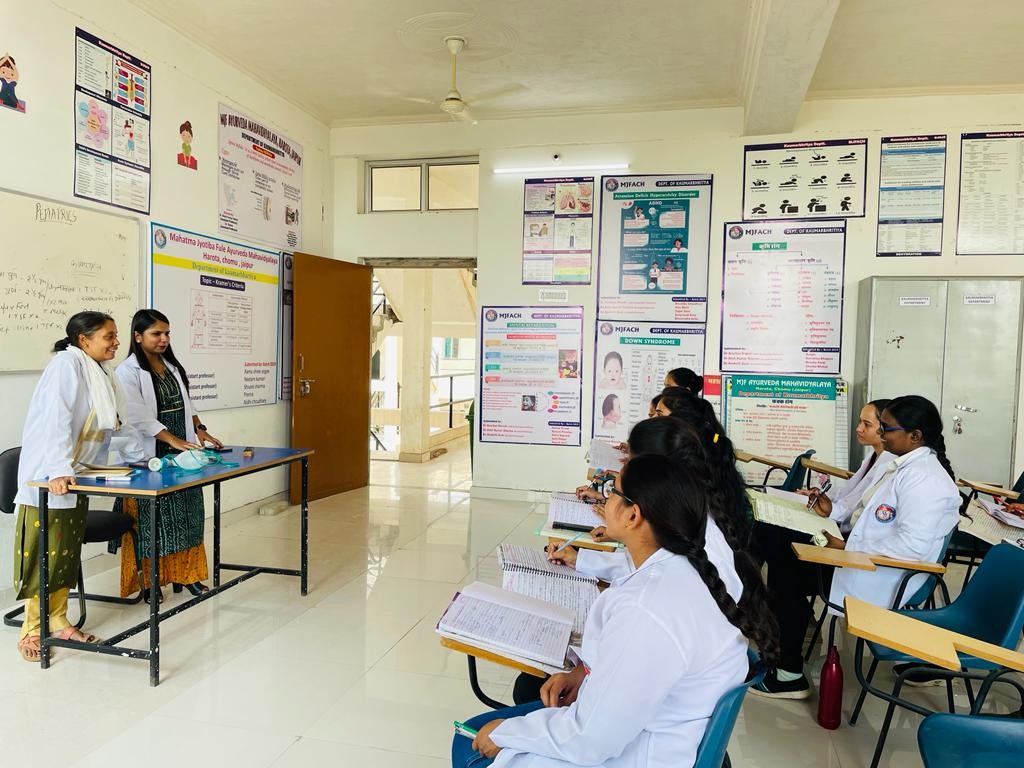 Tutorial Room 
Tutorial rooms available at suitable locations provide the students a safe and healthy environment to discuss, debate, and innovate with the faculty and peers. These interactions drive an idea to become a reality that helps make MJF  for a range of higher study options.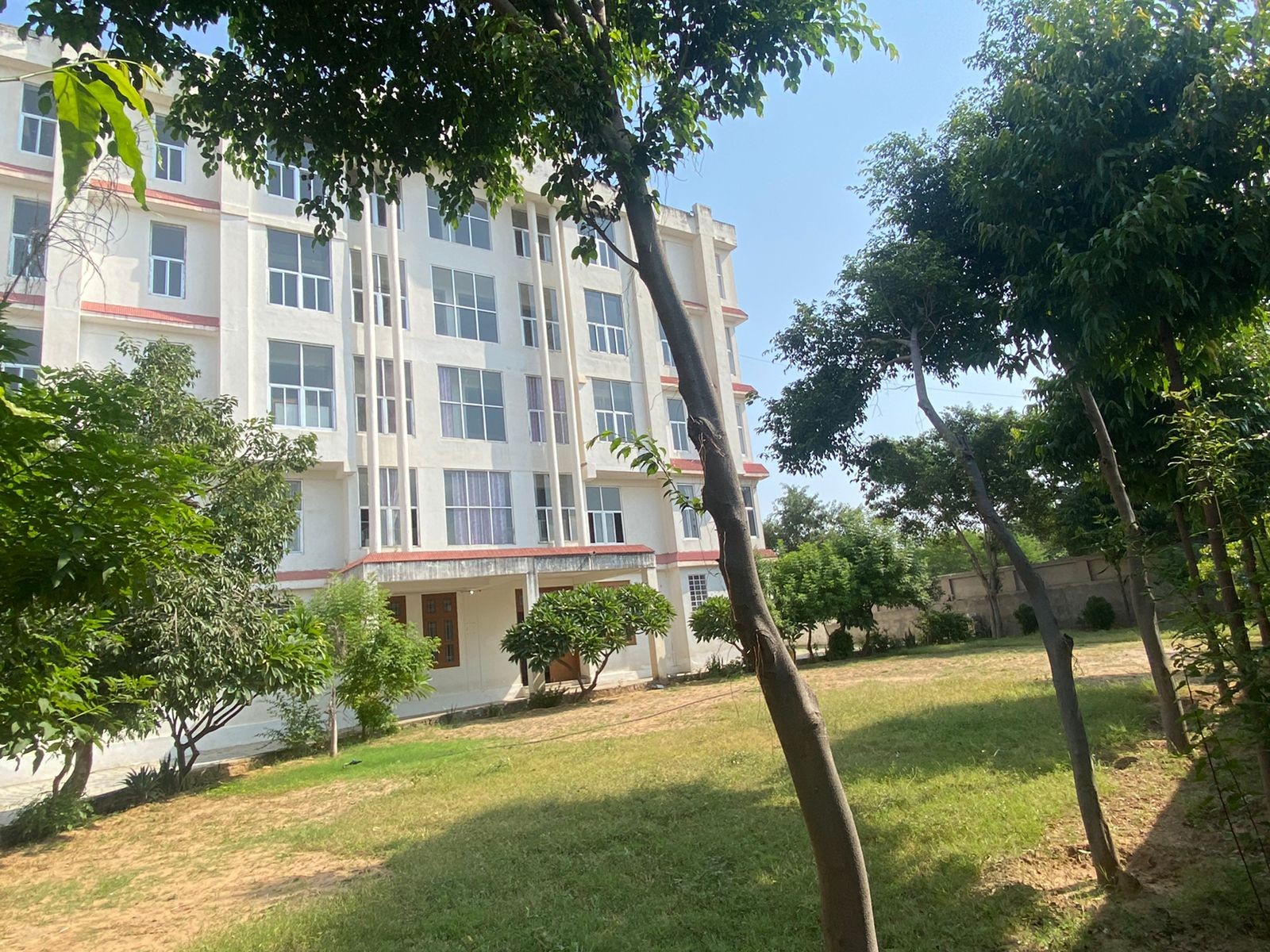 Committee Room   
There is a Committee Room which is used for conducting meetings and interactions with visitors and guests, faculty members, students and their representatives in connection with various academic and student related matters. The committee room is also equipped with modern audio visual aids for making scientific presentations by faculty members or outside experts.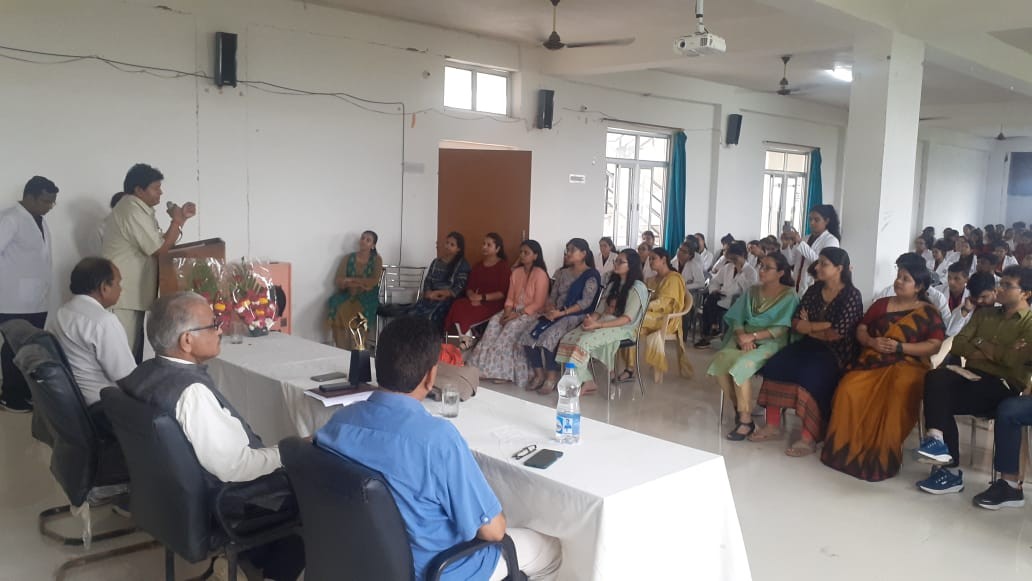 Auditorium 
Mahatma Jyotiba Fule Ayurveda Mahavidyalaya has a state-of-the-art auditorium of 325 Sqm. area. It is used for conducting seminars, cultural programs and conferences/ webinar etc. are also screened as part of the campus activity for the students.
MJF has provided magnificent, huge and spacious auditorium. An auditorium is a room built to enable an audience to hear and watch performances. To facilitate conduct of important institutional events such as conferences, workshops, seminars, meetings, placement programmes and cultural events, it is well-furnished, and equipped with modern projection and audio systems with access to internet &  latest audio and visual equipments. 
The students and the faculty both can use the auditoriums at the time of requirement. The comfortable seating arrangements for approx 400 hundreds of audiences are one of the most significant aspects of the auditoriums. The designing, structure and architecture are beautifully done by taking all the measures into consideration.
The auditoriums are very spacious with a wide screen, proper back stage facility. For various educational, non-educational and extracurricular activities these auditoriums become the witness of their success. The auditoriums are also kept in good condition with proper maintenance. All safety measures are taken into consideration for these auditoriums as well.
This state-of-the art facility contains multi-media equipment, high-tech lighting, and a high quality sound system, including recording capability and a high-quality projection system, both computer-based.